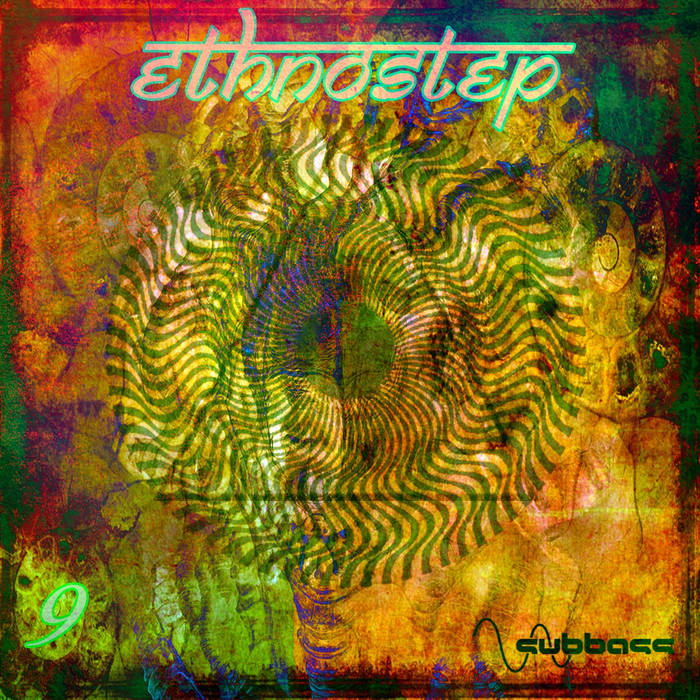 today we publish the 9th compilation of Ethnostep from Subbass Netlabel, a fusion of trance, bass, tribal, dubstep etc.,
lots of great ethno-dub tunes from all over the globe, both contemplative and dancing, traditional and futuristic.
This compilation brings together artists from all over the world: Beatfarmer, Jorro, Thousand Yard Prayer, SPCZ, LM3Allem, Flextronic, Kamarius, Tikki Masala, Cardamohm, Psychoz, Secret Archives of the Vatican, Ben I Sabah, Labaz, Martyn Zij (hope I mentioned them all)
What is remarkable, the musicians do not pursue any commercial interests with this project. It is their interest to spread this beautiful vibration to this world in which we all live together.
Free to download, but please consider supporting us with a donation:
https://subbass.bandcamp.com/album/ethnostep-9
On the occasion of the 4th international netlabel days we release another compilation of our well-known Ethnostep series.
Originally created many years ago out of the fusion of deep dubstep and world music, we would like to mention here that the name actually only serves the form and is not a dogma. our interest is an open-minded world music with electronic beats and a child needs a name…so put aside your drawer thinking and enjoy the flow…
we have put together some interesting pieces for this release whose style is quite different in detail. in times of streaming services with artificial inteligences, which create a perfectly matching playlist for you in seconds, the attention of the handcrafted selector has changed. the times, in which i created the perfectly fitting playlist for hours in the evenings, days and weeks, are over, when the AI can get it for you in seconds. rather, my attention is focused on the unexpected, the unknown, also on the bulky, which is stimulating when you get involved with it. keep your mind open and enjoy our Ethnostep Compilation #9
Dance to the rhythms and make the world a better place!
On July 14 is the International Netlabel Day
We believe that musical revolution supported by our beloved Internet is over.We know that you listen to a lot of music, but you don't buy albums in a physical record store, and it's quite probable that your city doesn't even have one. You probably download music on iTunes or any other music service. You probably are an active user of Spotify or Pandora, but where did you get your musical library? As we said, the musical revolution supported by Internet is over, because this revolution is now the present of the music. The "Major labels" still doesn't get it, that's why "Record Store Day is dying" (1, 2, 3, 4, 5) so we are offering you an alternative way to consume more and better music. Forget about the well-known artists… The Netlabel Day is a space made by truly independent artists and labels for all the people who listens and supports independent art movements. Finally, a little question, which is the main engine of all this: What if media (or music indie journalists), record stores and also record labels begin to support to the independent musicians and artists once again, just as the 80's and 90's? In a real way, not just trying to sell some more albums (unnecessary hype), collecting clicks to their articles or supporting their friends' bands.
Give the first kick for this is the challenge. Our challenge.
https://netlabelday.blogspot.com
Please visit us to explore:
http://subbass.cc
http://facebook.com/subbassrec
released 14 July 2019
2019 SUBBASS NETLABEL
licenced under creative commons by-nc-nd 4.0
http://creativecommons.org/licenses/by-nc-nd/4.0/